FREE SHIPPING !
Purchase 3 or more items and receive free shipping* on your order. Offer will expire on September 30, 2023.
Use code FREESHIP3 AT CHECKOUT.
Restrictions apply.
*Only applies to orders shipping in the Continental United States. Not valid on cases of gloves. Minimum purchase of 3 items. Can't combine with other discounts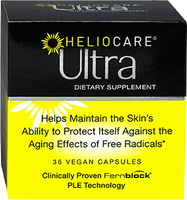 Now Available HELIOCARE ULTRA
Heliocare® Ultra helps maintain your skin's ability to protect itself against the aging effects of free radicals.* Daily use helps promote younger-looking skin.*
Double dose of Fernblock®/PLE (compared to regular Heliocare capsules)
Additional antioxidant benefit with pomegranate extract & L-ascorbic acid
Gluten-Free & Vegan
No Artificial Dyes
Dermatologist Recommended
*These statements have not been evaluated by the Food and Drug Administration. This product is not intended to diagnose, treat, cure or prevent any disease.
Shop Now
Carner Barcelona on Sale Now
Carner Barcelona perfumes are signature, genuine and full of character. Scents with their own identity, entirely manufactured in Barcelona by true artisans. We rely on the expertise and dedication of our local manufacturers, as we believe it is the only way we can infuse the brand with the Mediterranean culture we stand for.
Shop Now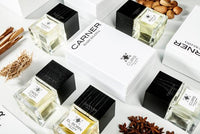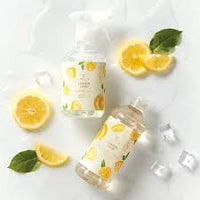 Thymes Lemon Counter Top Spray
Sunny and sparkling, this uplifting fragrance creates a green, citrus-filled escape for the home. Dewy leaves. Crisp white wood accord. Creamy lily of the valley. Effervescent lemon verbena. Bergamot oil. Geranium blooms.
Biodegradable cleansing agents, extracts of fennel, and parsley, effectively clean while creating a refreshing citrus touch on the surfaces of your home. 
Born from nature and grown through thoughtful design and artfully created formulas. Redefine the art of cleaning with Thymes Home Care's powerful formulas, wholesome ingredients, and captivating fragrances.
SHOP NOW
Who We Are
We are a full service pharmacy with a modern-style boutique apothecary. We have been serving Lake County since 1991 and just recently moved into our new building in 2018. We hope that the character in which we choose to practice pharmacy earns the trust of our patient's and other healthcare professionals.  We believe when patients, pharmacists and practitioners work as a team grounded in trust and open communication we give patients the greatest opportunity to achieve the highest quality health and wellness.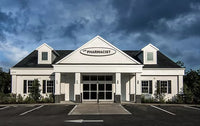 Location
OUR STORE
32713 CR 473 
Leesburg, FL. 34788
Mon - Fri: 9am - 5:30pm
Saturday: 9am - 12pm
Sunday: Closed