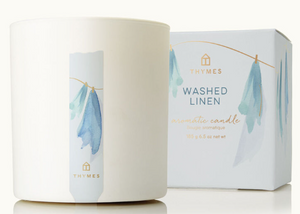 Invite the scent of freshly laundered sheets into your home with this beautiful matte white vessel. Light often to delight your senses and refresh your space. 

Refreshing notes of fresh cedar wood, calming lavender and white pepper are rounded out with an intriguing touch of grapefruit, orange flower and amber.
Born from nature and grown through thoughtful design and artfully created formulas.