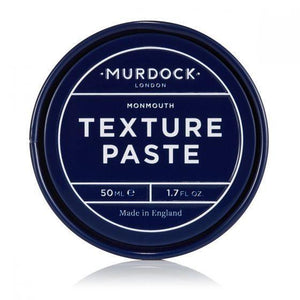 As proudly featured in GQ's 'Best grooming products in the world this week', Texture Paste provides a soft hold with a textured look and low sheen unlike most other hair pastes for men.
Our low-shine, versatile hair paste uses Diatomaceous earth and Vitamin E for a flexible and separated look. We recommend using texture paste on dry hair. This hair paste for men is great for shorter styles such as crops but will also work on longer hair to create a nice beach effect.
With normal usage, one tin of our mens hair paste will last 3 months.