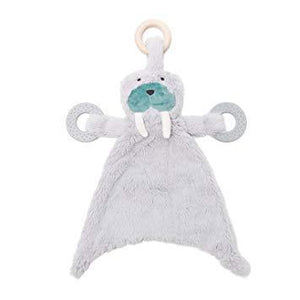 In a pile of a million plush toys, you can really only have one true sidekick.
This soft lovey is designed for cuddles and teething with a mix of wood and silicone teething rings to make both baby and mom happy.
The wood ring is removable to wash, replace with a pacifier or even hook the Velcro loop to the stroller or carrier.
Teething rings soothe sore gums
Comforting cheerful rattle
Velcro loop for pacifier or stroller
Size: 13.5 inch from head to toe