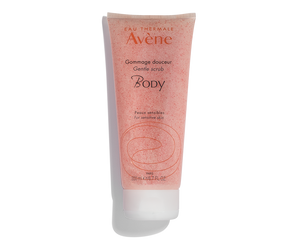 Biodegradable, non-abrasive cellulose and jojoba wax beads ensure optimal exfoliation and refine skin's texture. Nourishes, hydrates and provides antioxidant protection for softer, more radiant skin.
Apply to wet skin. Massage gently then rinse thoroughly. Use once or twice a week, depending on skin type. 
Sustainable plant-based trio helps reinforce skin's natural barrier.
Provides antioxidant defense & defends against oxidative stress.
fragrance of rose, jasmine and bergamot.